Your vehicle's suspension plays an important role in ride comfort, fuel economy and handling. If there's a problem with your suspension system, make sure it's getting attention right away.
If you're a driver in Lakewood, Denver, Edgewater, or Jefferson County, CO, schedule your appointment with Strickly Ray's, Inc. before suspension issues turn into a breakdown.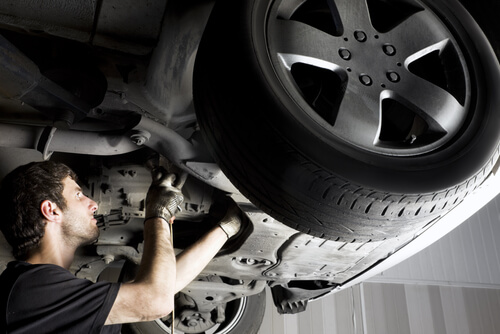 Suspension Repair:

Our shop has experience handling all forms of suspension repair. From wheel bearings and linkages to your shocks and struts, the smoothness of your ride depends on these critical parts. Let us replace and repair them so every ride feels like a dream. We'll help your vehicle cope with the damage from potholes and rugged terrain.

Strut Repair:

If you feel like you're going to hit the ceiling after going over a small bump, there's a chance you need new struts. We install high quality struts to give your car the ultimate cushion. After we're done, you won't even feel those little bumps in the road. Whether you need two or all four replaced, we're the shop to do the work.

Shock Repair:

For larger vehicles like trucks and SUVs with leaf springs and other off-road support, count on us to handle the repair and replacement of your shocks. We'll help keep you comfortable, even when you're traversing the roughest roads.

Car Alignment:

Is your car veering off to the side when you let go of the wheel? It's a sign of poor alignment and needs to be fixed before your tires and other suspension components start to suffer. We have the equipment and expertise to deliver a complete car alignment, putting your car back on the straightaway.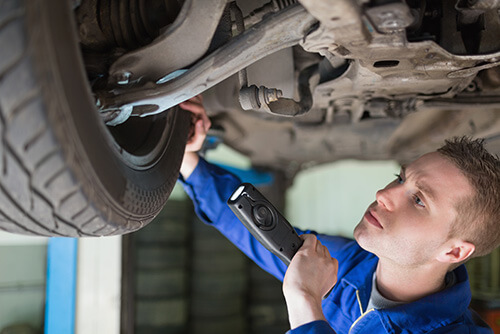 From the wheels to shocks, struts & beyond
Strickly Ray's, Inc. can address your entire suspension system, from the wheels to shocks, struts and beyond.
Visit our shop today to have your suspension tested and repaired or give us a call at 303-922-3971. to inquire about parts, general service, diagnostics, and more.